What a better way than to start the decade with the most beautiful brightest smile you can get!
That is why this February we are giving you the most comprehensive in office teeth whitening treatment with Opalescence at the best price of the year! Act now, this promo will only be valid on Cupid's month! Only for February 2020.
This before and after images speak for themselves!
How Opalescence Teeth Whitening Works
The secret was the viscosity of the Opalescence whitening gel. Dr. Fischer knew it needed to have a sticky, viscous composition for the gel to stay in place and provide sustained peroxide release for superior whitening results. Opalescence whitening gel's distinctive viscosity keeps the gel in place, allowing the peroxide to enter your enamel and do its job.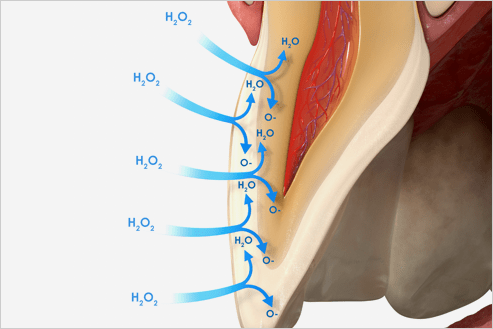 Whitening occurs as oxygen molecules from the whitening agent spread throughout the tooth and react with the discolored molecules in your teeth. This means that the entire tooth is whitened, even if the whitening gel isn't in contact with every part of the enamel. This safe, non-invasive, and effective whitening method is what has made Opalescence whitening the global leader in teeth whitening and trusted by dentists and patients alike.
By Alvaro Ordonez, DDS
January 17, 2020
Blog Posts
Follow Us